Dot & Ivy was conceived by textile artist Kate Lawrie.
My summer holidays were spent on Grandma Ivy's farm, the 17th century farmhouse was the hub of a busy working farm and every day without fail, Ivy, always the lady, would prepare tea and sandwiches for the workers and tip toe through muddy tractor tracks in kitten heels to deliver them – always served in the best china.
The farm was a playground full of wonderful contrasts, functional and industrial spaces were heavily used and had to be utilitarian and practical, these were set against the inner heart of the house which was elegant and softened with fine textiles, antique furniture and muted heritage paint shades.
Dot was my paternal grandmother; she was kind, with soft skin and pink cheeks. An incredibly hard workingwoman, who it's said wore the trousers in the house. She lived in an old workers cottage on the edge of the woods in Derbyshire. On Sundays we would visit her and play in the woodland. In the 1920s, before she was married, she worked as a skilled embroiderer handcrafting the pattern onto silk bedding.
These experiences inform my approach to the Dot & Ivy collection, mid-century geometrics offset against organic forms to create vintage inspired textiles for todays home. The collection uses high quality fabrics and finishes and is made by handpicked suppliers who share the same ethics and quality standards that we do.
Kate Lawrie, Dot & Ivy Designer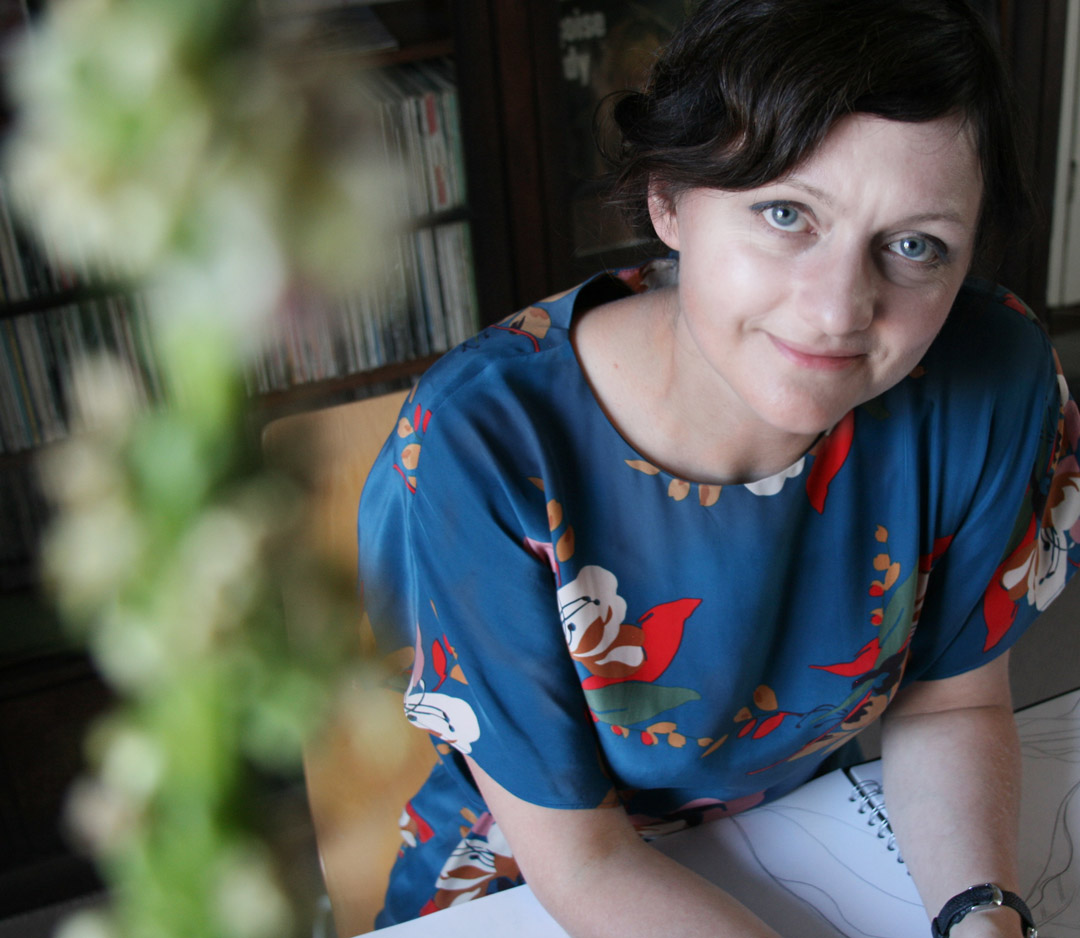 Kate Lawrie is a British textile designer; she has spent 20 years creating bedding designs for high street retailers. Her parents owned a successful Master Tailoring brand, growing up around the business formed a lifelong love of fabric and print design.

She lives in rural Leicestershire with her husband and two sons George & Ted. When she is not painting swooshes and petals she can be found doing house renovations, trawling antique fairs or giving piggy backs.